can anybody heml me about proface hmi program and cable pins..


gp2500

gp2501

and gp 4501 series we have.
---
Manuals for these are still available from Pro-Face. For instance, find manuals for the gp2500 & 2501 here.
http://www.pro-face.com/otasuke/downloa ... de=3&cat=1
Cabling info is included. Software for the 2500/2501 is a different story - check this forum for links.
bibman

---
---
what is the process to upload image or diagram i dont Know pleas help i want to upload proface schematic.


thanks
---
Posts: 1014
Joined: Tue Nov 20, 2007 7:08 pm
Location: Belarus
Cable diagram: HMI_Cab_49.pdf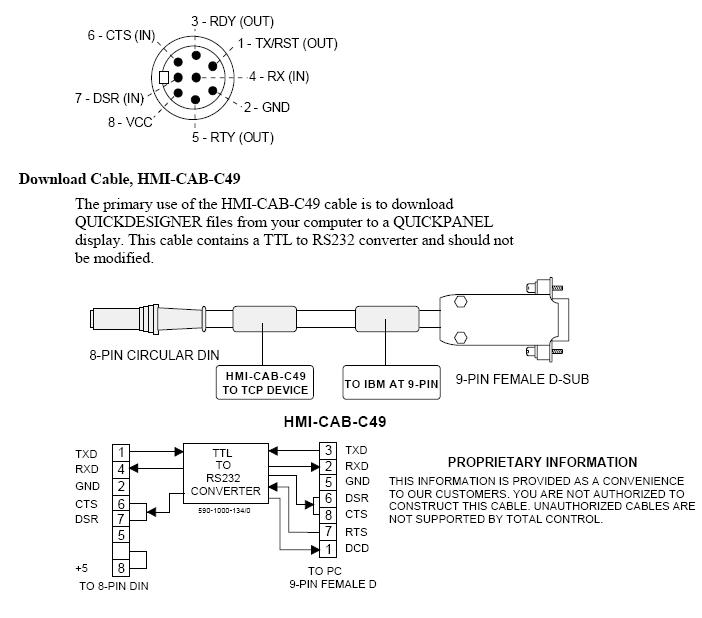 Good luck!
---
Good day! Tell me where to connect the RS232 output (dcd) on max232
Есть у кого нибудь схема этого кабеля, или подскажите куда цеплять DCD
---
---
Posts: 1
Joined: Thu Nov 06, 2014 7:38 pm
Hello of everybody
if anyone want the electrical scheme of cable - HMI-CAB-C49 i can to send her with email
---
Hola por favor me podrías enviar el diagrama del HMi CAB 49 . Gracias
---